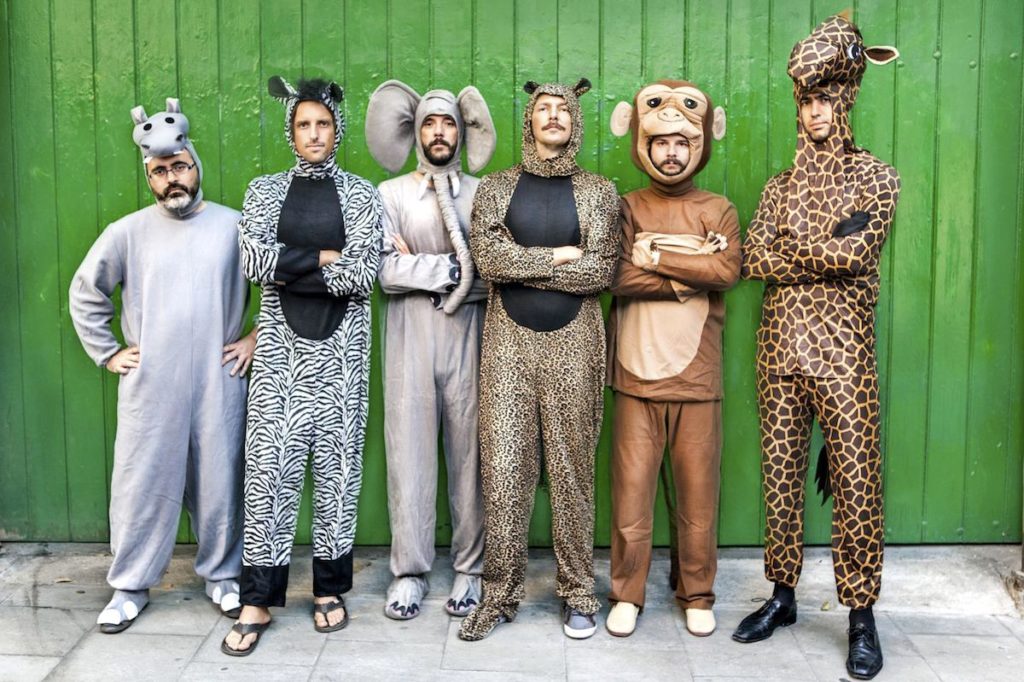 27 Sep

5 Ways to Stop Boring Your Readers to Tears
Writing interesting content doesn't always come easy – especially when the subject is as dreary as watching paint dry. Here are five ways how you can dress up the most boring of subjects.
Written by Renay Stevens
5 min read
Barcodes. That was the topic that very nearly pushed me over the edge.
I tend to the dramatic at times, so there was an initial questioning of 'could my life get any worse?' when asked to write about this particular subject. I mean … barcodes, right, how unsexy a topic. Deep breath taken, and I moved onto the more pressing issue: how the hell am I going to make barcodes sound intriguing when clearly they are the dullest subject on the planet?
As a writer of more years than I care to disclose, I should have known better.
I have written on everything from curtain making to the rehabilitation of a dual penstock shaft (don't ask), so it is with some authority that I can confidently say that all topics can become interesting if you take the right approach. You just need to ask the right questions and think about why and who you are writing the content for.
5 Ways to Turn a Boring Topic into an Interesting Article
Like a phoenix rising from the ashes, your boring topic can take flight by following my professional tips:
#1. Drop the Attitude
While it would be nice to always write about the subjects you find interesting, to put it bluntly, you need to drop the ''tude' and get over yourself. It doesn't matter what you think, it's about your reader. Approaching any content with a positive mind-frame that this will be making a difference in some way to someone out there, will give you the motivation to get on with it.
Let's return to my barcode example: the simple fact of the matter is that barcoded labels and their many uses were incredibly exciting to the company owner and staff. Plus, all those people across many industries that use these highly innovative products. The technology behind barcodes, their history and the differing ways they are used turned out to be quite fascinating.
#2. Only the Bored Will be Bored
A good rule of thumb is that if it is interesting for you to write, then it will be more compelling for others to read. It's all about finding the right angle, and sometimes that means thinking outside the box. For inspiration, you could try doing a search on a Q & A site like Quora to discover what people are asking on a certain topic. You may need to include some straight facts about the topic for the layperson. But there is no reason why you can't grab their attention by relating it to current news, historical facts, a personal anecdote or a case study.
For example, if you needed to write about fences, you could weave in some local statistics on neighbourhood feuds about fencing. You could talk about how fencing materials have changed because of health concerns over pesticides. And surely there is a way to bring in Donald Trump's US-Mexico border wall. With some creative thinking, the possibilities of turning a boring topic into something intriguing are endless.
#3. Make it Human
Introducing people adds an extra dimension and turns any copy into a relatable story. Find an example of a success story and the people behind it, or interview someone who is interested in your subject and ask why they love it so much. Their enthusiasm and passion will be catching and come through in the telling of their tale. Giving readers someone they can relate to or connect with, will always work to make any subject more captivating.
#4. Dumb it Down
Readers are time-poor so there's no shame in simplifying information with the use of bullet points, tables or numbered key points (like in this blog). People digest information much better when they can visualise it so developing an infographic through an easy-to-use program like Canva or Piktochart can also help spin straw into gold. According to research, content with relevant photos or Infographics results in a 94% increase in page views compared to content without images.
#5. Get Emotional
If you think about who you are writing the article for and why it is crucial for them to know about the topic, it will be easier for you to write with a positive attitude. It may help to come up with an image of who you are writing for, e.g. that tired mum who needs to order the right fence pronto to keep her small children safe.
What does she need to know? How does it matter to her? Focus on the basics of 'why' they need to know this information, and 'what' you can teach them that will change their lives – even if it is in a small way. Emphasise the benefits. You can set this up with a creative heading that states why they need to read the article, i.e. 'How you can make the world safer by choosing the right fence' – okay I'm exaggerating but you get the idea! When all else fails, try to relate it back to the hip pocket of losing or making money. Always an attention grabber, that one.
Problem Solving is Key
A piece of good advice about writing interesting content is to imagine sitting around a table with friends, a glass of wine in hand explaining the subject to them. There may or may not be a glass of wine involved when you write but the point is, the tone needs to be warm and friendly – not too formal or long-winded. And a touch of humour here and there is always appreciated.
If you stick to these basics of how to solve someone's problem with an interesting angle, you will be well on your way to turning any boring topic into an interesting article that begs to be read.
If you need help injecting some pizazz into the dullest of subject matters, the writers at Cavalletti Communications promise to be excited about any topic you throw our way, and turn it into captivating content. Contact us now.