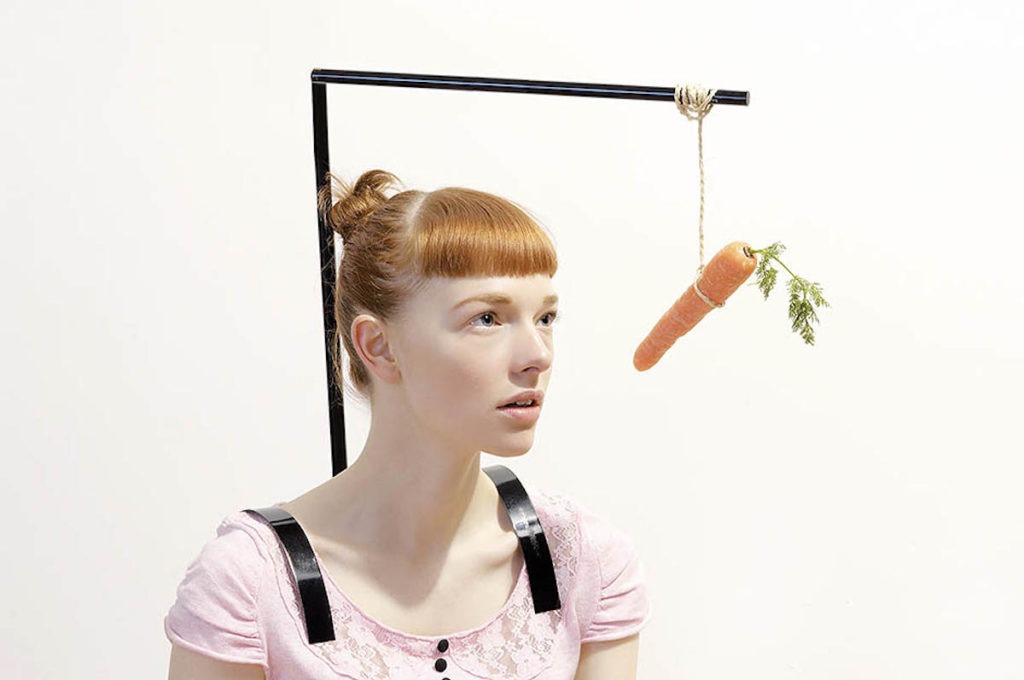 28 Aug

8 Reasons Why Your Email Marketing Isn't Working
Is your email marketing failing – simply because people don't open your emails?
Written by Daniela Cavalletti
6 min read
Email marketing is an immensely effective way to personalise and target your marketing messaging, and meaningfully engage with your customers. But … what if you have the best design, the most clever content and the most enticing offers – but you get stuck at the first hurdle: email opening rates?
One of the biggest problems faced by email marketers are ignored messages. Getting your recipients to actually open and then engage with your email marketing messages is one of the most important steps to effective email marketing campaigns.
And one of the most difficult ones.
Different industries enjoy varying email opening rates. So the percentage of people opening your emails will change according to your type and area of business. But no matter your industry, you certainly can make your email marketing more effective.
Here's how to increase your email open rate and engagement by avoiding the eight most common mistakes:
MISTAKE #1 – Targeting The Wrong Audience
Are you sending your emails to the right people? You don't want to waste your and your reader's time (and leave a bad impression) by trying to convince the wrong crowd (i.e. sell to the wrong market).
Apart from the infamous Viagra emails we have all received in our inboxes at one stage (or is that just me?), last year I've been targeted (repeatedly) as a potential customer for commercial sheds and industrial machinery. With me then living and working in one of the most densely populated areas of Sydney, and running a copywriting business, the sender was just a tad off the mark. And last week I was kindly invited to join a local pub for their weekly male-patrons-only strip shows. Well, that was well thought-through …
Beware of buying lists of contacts that promise the world – and deliver just that: any old contact rather than the right audience for your business. Do some research – and always respect unsubscribes.
Targeting is extremely important and it can have a big impact on your email opening rate.
MISTAKE #2 – Boring or Pushy Subject Lines
First impressions count, and you need to create an engaging, descriptive subject line that entices people to open your email message immediately. Don't simply 'sell'. Create anticipation, ask a question, be provocative, play to pain-points, share news and insights.
Be authentic, not generic.
And, please, never use capital letters; they ARE SCREAMING AT THE READER.
Ouch!
MISTAKE #3 – Using A Generic, Impersonal Sender's Name
When was the last time you opened an email from sales@corporationname.com? Exactly …
People don't like to open emails from unknown or unfamiliar sources – or a faceless organisation. They feel uncomfortable at best, spammed at worst. Whenever possible, use the name of a person rather than a company, or at least a quirky title that stirs up curiosity.
Generic email addresses are one of the biggest reasons why people don't open your emails.
MISTAKE #4 – Making False Promises in Your Email Marketing
Ah, click-bait … sadly, it does not stop at tabloids. Always deliver what you have promised in your subject line. Are you promoting a special offer, a free trial, a 2-for1 in your subject line? Make sure the email actually allows me access to that offer – with ease, and without any catches and small print. 
Using misleading subject lines may be forgiven once, or even twice. But nobody likes to be tricked. And you'll likely lose a sizeable chunk of your good reputation – along with your potential (or existing) client. That doesn't mean you cannot be creative, fun or a bit cheeky if it fits the email marketing topic and your brand. You'll never please everybody, and every time. Don't get hung up on that. Mix it up. 
Just be mindful of your audience and be authentic, relevant, memorable – and truthful.
MISTAKE #5 – Picking the Wrong Sending Time
Don't have your email arrive in your subscribers' inboxes when they are sleeping or they are otherwise unlikely to check their emails for a fair while. Other messages arriving after yours will push your message down the list – and right into the too hard basket. There is no one-fits-all answer to best email campaign timing. So take some time to carefully pick the right time zone and active-reading time of day for your intended audience.
That way, your recipients will receive your message when they are active – and more likely to notice and willing to engage with it.
MISTAKE #6 – Not Segmenting Your Email Mailing List
Segmentation strategies based on your email marketing analytics data are an indispensable part of effective email marketing. If you have a mailing list of, say, 5,000 recipients you don't always want to send out your email marketing piece to everyone on your list.
You likely have more than one ideal client, and each group might also be at different stages in the buying process. Their budget might be very different. Take cars for example: are they in the market for a budget runabout, a safe family vehicle – or a hot, shiny sport car? They will have different levels of knowledge about what they want, need, and what you can offer them. The email marketing statistics tools of your emailing service will also tell you how many people opened your last email marketing campaign and how many people actually clicked on the call-to-action links and buttons. To get a better open rate, send these segments separate emails that target specific needs.
MISTAKE #7 – Not Building Your Own Mailing List
You might start your first email marketing campaign with a list of existing clients and industry contacts. Often, though, the most effective email marketing happens with self-elected subscribers. People more regularly open and are ready to engage with your missives if they themselves have subscribed to your updates.
They are familiar with your name. They are familiar with the nature of your business. And consequently, they are primed to trust and open, then read your email.
And, finally, take action based on your messages. 
MISTAKE #8 – Delivering No Value
Bad news: your email marketing message is not about you – it's about your subscriber and your readers' needs. One of the big reason why people don't open electronic direct marketing (EDM)messages is that they're perceived to not deliver value. Sending out only in-your-face salesy promotional messages, pushing your product or service, rather than creating benefits for your reader. All that will make them stop wanting to hear from you, not buy from you.
So, pack a punch.
Deliver something irresistible. Be indispensable.
Email Marketing: It's All About Commitment
Engaging with a potential customer once, without following up with more relevant valuable content? That won't cut it to keep them engaged long-term.
But that's what you really want.
The longer your email marketing can keep the person at the other end engaged and interacting with your messages, the more they will know you, your product or service, your brand. And the more likely it becomes that they will convert from prospect into a new customer.
Effective email marketing, generally, is less about making an immediate sale (although making that quick sale can be the icing on the cake) and more about building lasting relationships with your recipients. Give them reasons to open your emails every time your messages reach their inboxes.
And if you can achieve all that, you're doing a great job.