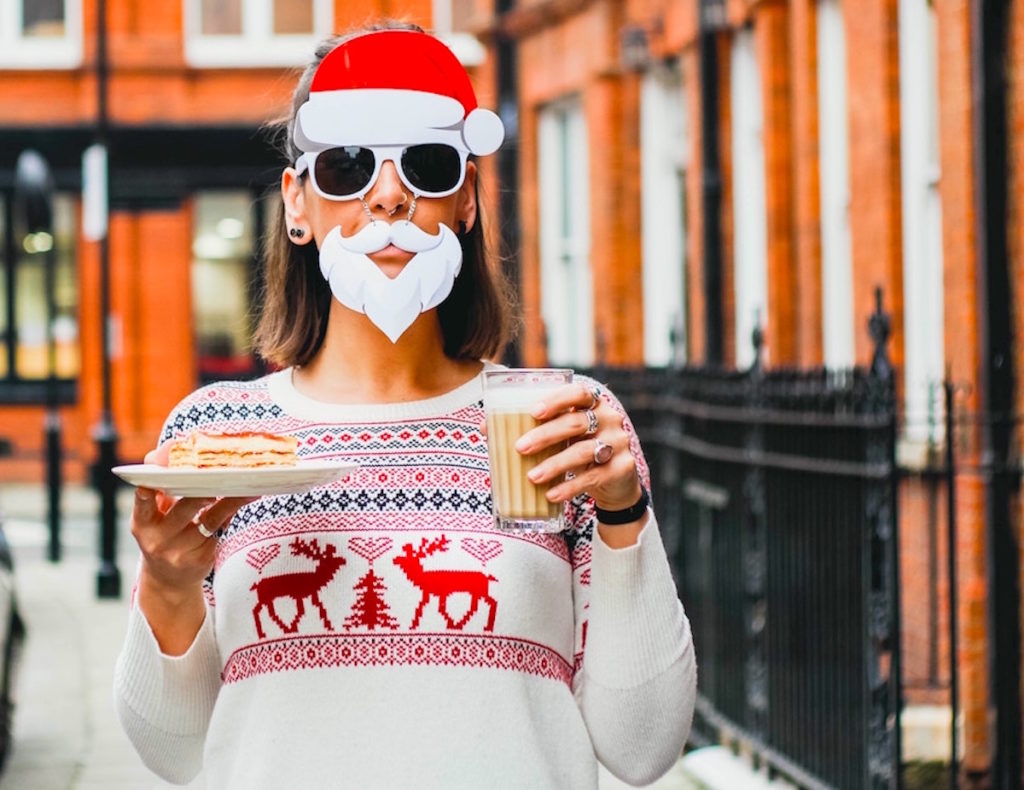 21 Dec

The Best Reads of 2018
Grab a cuppa (and a treat). Get comfy. And have a leisurely read of 2018's most popular stories on life, work, … and the wonderful world of words.
Written by Daniela Cavalletti
3 min read
I don't know about you, … but I'm ready for a wee bit of slowing down for a while.
Once again, another eventful year has whooshed by. And before we could say "mince pie!" (or, in my case, "Marzipan Stollen!") it's the last day (and blog post) before my team and I go on a two-week Christmas break. As with most years, December has seen us all knee-deep in last-minute tasks, project planning, and general readying our live and business (and our clients') for a new year.
Now, with everything nicely squared away, it's time for a bit more fun + play (cue: a colour-bombing, Holi-inspired Christmas party tonight), and lots and lots of reading (ahhhh, bliss …).
Reading Sets My World on Fire
I've always been fascinated with (and in awe of) the power and beauty of words. Since being of tender toddler age, I've been greedily hoarding books, going on treasure hunts in dictionaries; and generally reading anything I could get my hands on. I love examining and soaking up ideas, marvelling at turn of phrases and the ability of writers to paint a vivid picture in my mind. It's been a thrilling ride of wonder and excitement that's been lasting a few decades now.
Many things I so discovered have sparked my own stories and ideas – and have found their way into my articles. Your comments and engagement with our blog continue to inspire and encourage my team and me to continue to think, explore, read and write.
Thank you for that gift.
The Best Stories You Might Have Missed In 2018
My reading list for the break is starting to come together nicely. I'll be revisiting old favourites, discovering new authors, and venture into genres from sci-fi to mindfulness. Watching the pile of books (and online bookmarks) grow fills me with a thrill of anticipation and joy.
December is also the time of year when, as a team, we look back on the blog posts we wrote during the year, and pick your and our favourites. In the articles we collated for you, you will find a bit of everything. Thoughts about life and work; writing and reading; stress and silence.
So here are our stories for you – enjoy!
#1. Shared World: Experiences That Resonated With You

#2. Blogs on Better (+ More Fun) Business

#3. The Hottest Marketing-Writing Tips


BONUS – A New Voice, An Emerging Talent
Budding writer Marianne Arthur debuted on our blog this year. She delighted and engaged in conversation many of you with her thoughtful writing and deep insights into topical issues. She'll be back with more soon.
Here's what is she wrote about:
#MeeToo Movement: How Power Corrupts
On Being an Immigrant: "Other" Is an Easy Hook to Tear Someone Open With

What's on Your Reading List?
Which authors, journalists and storytellers have inspired you this year? 
Here's what's in my (growing) reading pile:
What reading are you planning to gorge on during the break?
I'd love for you to share your own list in the comments – and discover whose words stir your soul, ignite your imagination, and get you thinking.