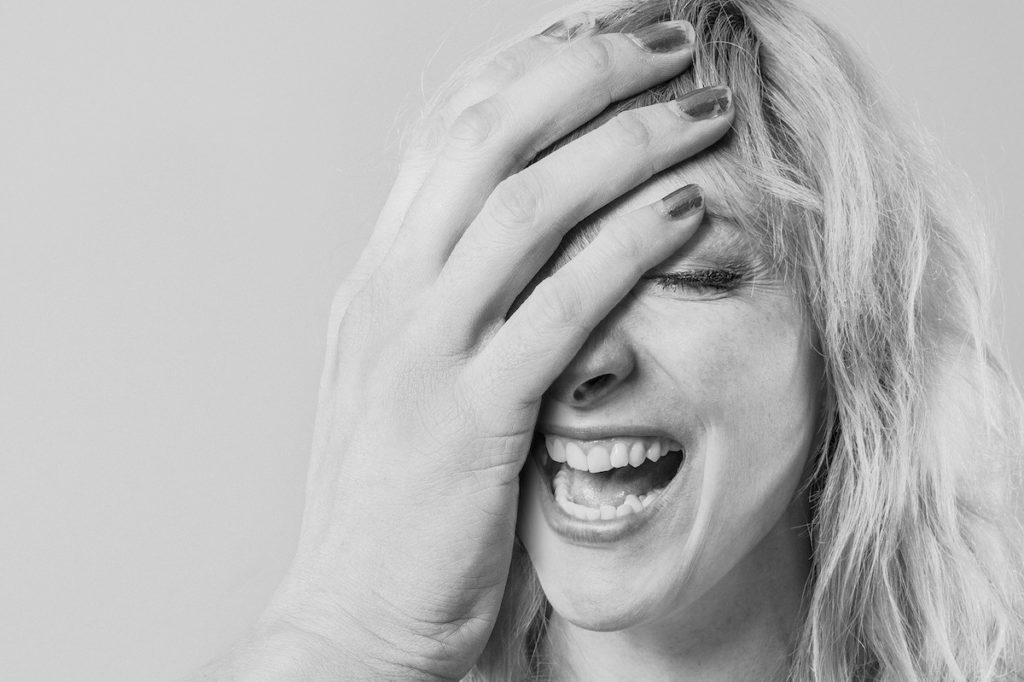 07 Nov

Curb Your Perfectionism; It Sucks
Confessions of a Recovering Perfectionist
Written by Daniela Cavalletti
6 min read
Perfectionism intrudes into our lives in many forms, and often it's hard to escape from. You might be polishing that presentation or catching up on work well into the wee hours. We're missing out on sleep, exercise, or family time because we 'just need to finish this one thing' to feel good about our accomplishments. Fear of missing out may drive our decisions. Sometimes, we are comparing ourselves to the (non-existent) prefect employee, business owner, neighbour, friend, dad, sister, partner we are shown and encouraged to aspire to on social media or in advertisements.
Whether all this drives us, or simply a need to have control over our lives.
Whichever way you look at perfectionism: it sucks.
Perfectionism's Bad for You
It certainly used to rule my life; at work and at home.
But trying to be perfect at something is chasing an illusion. Things constantly change and nothing can ever be permanently perfect, so as perfectionists we set ourselves up for failure and disappointment in ourselves. Not a good course of action. A few years ago, it just got all too bloody much. My perfectionism at work had made me spread myself too thin and involving myself too deeply.
Suddenly, I totally crashed physically, and as a result mentally it was also a tough ride.
How to Be Kinder to Yourself
In hindsight, I'm glad this happened, though. Because it finally taught me that instead of striving for perfectionism, it's much wiser to choose to be nicer to myself and cut myself some slack occasionally. 
This is what I've learned, and try to remember every day still:
#1. Ask for Help
This one's a tough one … Being a perfectionist tends to make us think that nobody can do a certain thing as well as we do. And sometimes that might actually be right. But apart from adding heaps of extra work and stress to our already full plate, not allowing your staff, colleagues or family members to grow or shine is selfish and unkind. Yes, the toughest thing for me was to ask for help. Because of the worry of losing control over the outcome. And: if I need help that surely means I'm not capable (yikes!)?
Actually, it means I'm now working and leading my personal life more cleverly and am far more relaxed. I have more fun – and far, far less stress in my life (hurrah!). Distilling what can be outsourced and delegated at work might take up some initial time, but it's really worth it in the long run. Personally, as perfectionists we all too often volunteer to organise family outings, birthday parties, and other fun and practicalities of life. And then we get all stressed out over the gazillion details we need to get on top of. Whoops! … Stop. Breathe. Ask for help – and let some of the unimportant things go.
#2. Nobody or Nothing Actually is Perfect
Gut-punch number two for us perfectionists (reformed or otherwise): is not possible to succeed in the long run. A hard pill to swallow for anyone suffering from perfectionism, but good medicine to take for a cure in the long run. Life changes constantly and we have only limited control over what happens, so 'perfect' can only ever be a very temporary state of being or doing. You blink and that momentary perfection is gone. Life is messy, … and it'll heartily laugh at you for even trying to make it all orderly and neat (can you hear it guffaw at us right now, fellow perfectionist?). Being thorough is important, but you have to draw the line. It still sends a slight shudder down my ex-perfectionist's spine, but 'close enough is good enough' is actually pretty sound advice. I know. It still hurts me, too, to admit that.
#3. Say It After Me: No
Do you say yes to every Facebook event invite that pops up? Each work meeting or do someone organises? Any and all request for help? Chances are you do, because you think you should; it's good manners or work etiquette, right?
I did. Asa result I was often knackered and not quite present when I really wanted to be. Nowadays I ask, "Is this going to make me happy?" or "Will it be fun / useful / exciting?" And "Is that the best use of my time; is that how I want to spend that hour or day?" before committing to a work or personal do. There are things in life we cannot (or shouldn't) avoid of course, but as perfectionists we hate to disappoint when asked to contribute. We want to give it our best. But sometimes giving our best is not the best thing for us, just for others.
It's ok to say no.
There's nothing wrong with looking after yourself first – your time, your health, your people, your business. With you feeling and being as well as you can be, everyone and everything around you will be better off, too.
#4. Don't Compare Yourself to Others
Perfectionists 'do' perfectionism for its own sake. Though it can be made worse when we buy into additional myths of perfection. We come to doubt our skills, qualities and abilities. When we believe that for our friends, neighbours, competitors or colleagues everything seems to be going so damn smoothly while we get stuck in the endless detail that needs to be perfected, things can get tough. Compare their joyful ease to the uncertainties and worries in your life, the continual fires you're putting out, and gloom is quick to descend. But, here's the thing– they go through the same scary small or large problems and uncertainties you have, no one is immune to them. 
#5. Celebrate Yourself, Warts and All
Perfectionists are good at beating themselves up over what didn't go 100% according to plan – and very bad and seeing just how talented, caring, skilled, helpful or otherwise awesome they are. Go on, do something crazy: celebrate yourself! Pop out the champagne, take yourself away for a mini-break, high-five and fist-pump the air with excitement. Be proud of the close friendships you've fostered, the trust people put in you, the good you've done. Acknowledge your work successes and wins with a quiet pat on your own back, or a shout them from the rooftops. You've earned it! 
Dear Fellow Perfectionist …
I know it's tough to jump off the perfectionism wagon. But if I can do it, you can.
At first, I've posted this blog with no less than four grammatical errors (and the eDM announcing the new post sported one, too; nothing I can do there). Only a couple of years ago this would have shamed me deeply. I would be utterly upset and embarrassed. Me, as a copywriter, getting text wrong, … missing typos! What will people think? Will I lose that potential new client? … The mind would have gone around in circles for hours, and the anger or sadness would have lingered for days. It was a bloody exhausting way of being; and utterly unnecessary.
Today, I just shrugged off the eDM's stray extra "s" – there's nothing I can do about it, so no point worrying myself over it. Then I  went and corrected the typos in the post, and wrote this new ending to the piece you're reading right now. Case closed.
Dear fellow perfectionist, backing yourself is the kindest thing you can do for yourself, and for those around you.
Go on, give it a whirl.
You (and your sanity) are worth it.